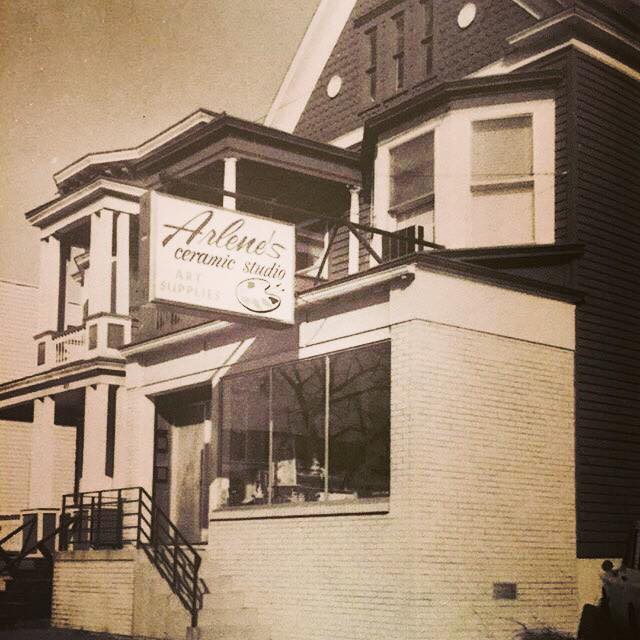 Yes, there really is an Arlene!
Arlene's Artist Materials started out as a ceramic studio in 1960, originally located in a small 500 sq ft store on Madison Ave. Arlene's outgrew their original store and moved to its current location at 57 Fuller Road, Albany, NY (with over 10,000 sq ft) in 1974 as a full service fine arts and art supply establishment.
Teachers, students, parents and hobbyists can always find what they need at Arlene's. Come and browse the handmade art papers, unique journals and artsy novelties in the gift section of our store. Everyone, artist and non-artist alike, can find something at Arlene's.
Arlene's Artist Materials is about the art community- from student-quality to professional materials, we have items found nowhere else in the area. We have over 40,000 different products and will be happy to special order anything we don't have in stock.
Whether you paint, draw, sculpt; are a professional, student or a beginner artist, you will find what you want at Arlene's. We deeply discount all our paints, brushes, canvases, and easels every day. Many more in-store specials are going on constantly. Come in and check them out!. You'll find unexpected treats you can transform into treasures.
Everyone on staff at Arlene's is also an artist, so we are able to answer any of your questions. If we don't know we will try as hard as we can to get you the answer.
The owner and staff at Arlene's are enthusiastic supporters of the arts in the Capital Region. You will see many of us at openings supporting other artists and exhibiting our own work. We have been voted the best art supply store by the Times Union, the Capital Region Magazine and Metroland time and time again.
As an independent art supply store, we feel a special connection to the arts community in the Capital District. Many of our customers have been coming to us since our store was on Madison Ave. We love to meet new people, so come on in to shop, chat and have fun!